God's grace is for the undeserving, for the people who sin, for the spiritually bankrupt. If you believe you are not such a bad person or if you think you can be godly by doing good works or trying to live a "holy life" then God's Grace is not for you. Christ becomes of no effect in your life.
We think God only accepts people who are morally perfect but the Bible says that God justifies the ungodly ones who don't try to keep the 10 commandments to be right with God. This is why prostitutes, thieves, tax collectors and sinners could accept Jesus as their saviour while the Pharisees could not see the messiah right in front of them.
But to him who does not work but believes on Him who justifies the ungodly, his faith is accounted for righteousness,

~ Romans 4:5 NKJV
What is God's Grace?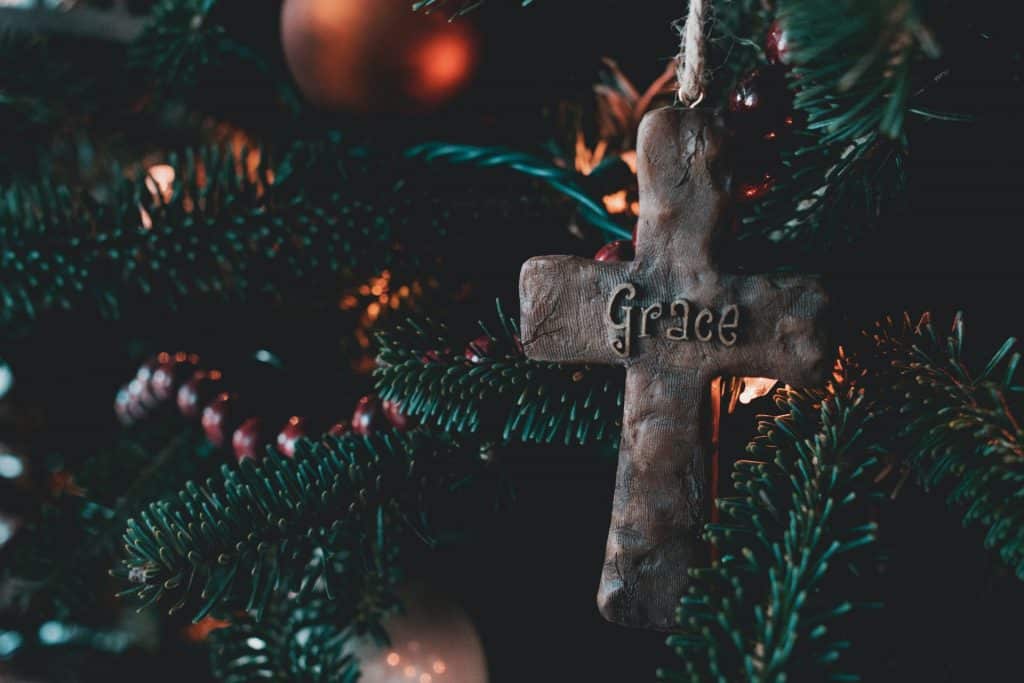 Jesus Christ, the finished works on the cross and his resurrection for our justification is true God's Grace. It is unmerited, undeserved favour and mercy of God. It is a gift and cannot be earned by works, religion, traditions or by keeping God's law.
God sent his only son to die for our sins when we did not care about him when we did not care that we lived in sin. Now that we are saved how do we presume to get out of our sins without Christ? Why do we try to get out of our sins by our efforts, by our works, by trying to live holy by trying to keep God's law?
For if you are trying to make yourselves right with God by keeping the law, you have been cut off from Christ! You have fallen away from God's Grace.

~ Galatians 5:4 NLT
It is a scary thought to be cut off from Christ. We are nothing without Christ and we truly don't understand the gravity of this consequence, the dangers of trying to keep the 10 commandments.
In our ignorance or by the habit of our religious traditions, the first response when we commit sin is regret, self-condemnation and resolution of never to repeat the sin again. Every human being repeats the same sins again and again. Every one of us sins wilfully, it is a rarity that we commit a sin without being aware of it.
Unfortunately, the standard religious Christian solution to sin is the human definition of "repentance" (not the Biblical one of changing our minds). This involves feeling sorry for your actions, trying to create resolutions and promising to do better by keeping the 10 commandments. Christ is of no effect in this method of unbiblical theology and the end result is the revival of sin
But sin, taking opportunity by the commandment, produced in me all manner of evil desire. For apart from the law sin was dead.

I was alive once without the law, but when the commandment came, sin revived and I died.

And the commandment, which was to bring life, I found to bring death. For sin, taking occasion by the commandment, deceived me, and by it killed me.

~ Romans 7:8-11 NKJV
The religious Christian definition of repentance is counter-productive for someone struggling with sin or addiction. And is especially dangerous to a Christian.
Christians do not understand God's Grace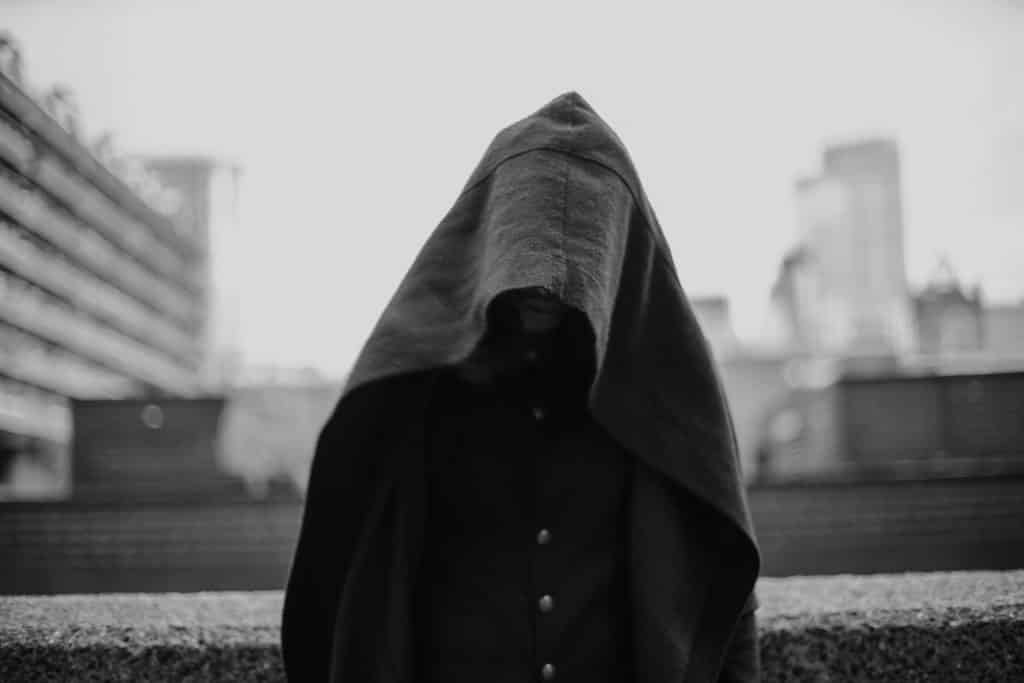 A preacher argued with me once: "Yes, we are saved by Grace, I know we are no more under the 10 commandments. But what about people who are still sinning? Without the 10 commandments, how can we show that they are doing wrong? We cannot rely on faith, We have to be practical, they are sinning we have to tell them that they are doing wrong or else they won't change"
Did you know who else wanted to be practical? Sarah.
When she thought God's promise was not enough that she would bear a son. She wanted to be practical, so she ordered Abraham to sleep with the servant girl.
Notice Sarah and Abraham tried to have a child for years. Sarah was already old with no baby. But Abraham slept with the servant girl only once and Ishmael was born.
That was fast!
So will be the result of preaching 10 commandments, there will be quick outward results of morality. Whereas, Grace seems impractical.
But to what end? Ishmael was a pain to Sarah, she couldn't stand him. So will be the end of preaching 10 commandments. Temporary. So Sarah says "Cast away the bondwoman and her son" so we must cast away the 10 commandments, seeing it nailed to Jesus on the cross.
Isn't God's promise enough for us? Where sin increased, grace increased all the more (Romans 5:20). Why do we despise God's goodness chasing practicality?
Where homosexuality, adultery, drug use, sickness etc increased, Grace increased in that place all the more.
I suffer from psoriasis, can any amount of telling me to do this or do that or Go to this Doctor or go to that doctor can cure me? Even medical science has Failed me, there is no cure for psoriasis. Only by Christ's stripes, I am healed.
In the eyes of God disease and sin are the same. Then how can any amount of preaching 10 commandments can get people saved or get anyone out of their sin?
Or despisest thou the riches of his goodness and forbearance and longsuffering; not knowing that the goodness of God leadeth thee to repentance?

~ Romans 2:4 KJV
Christians do not understand addiction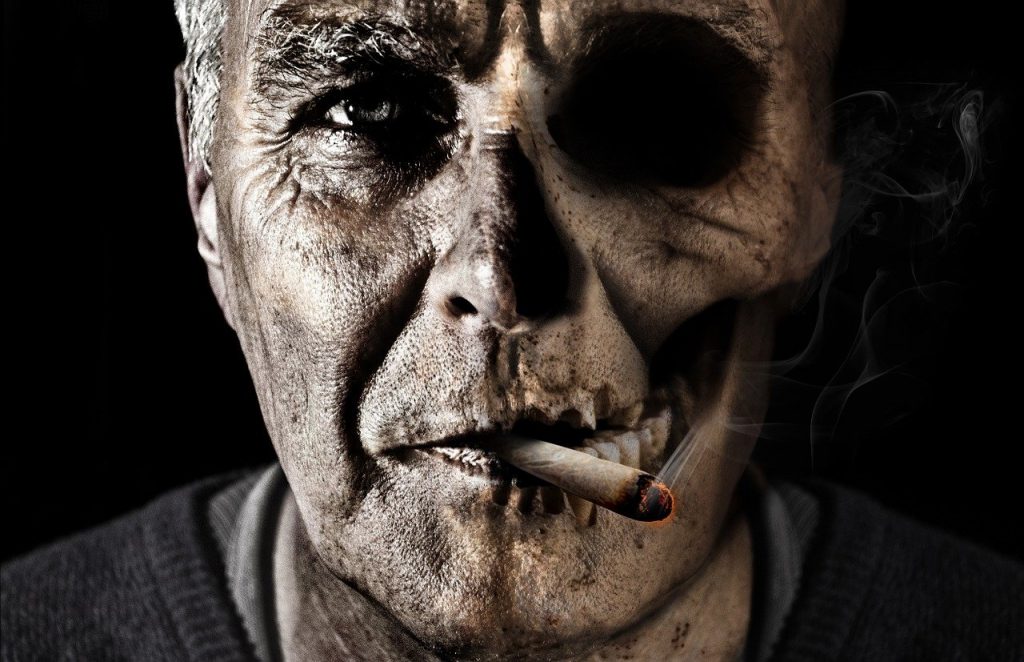 When it comes to sickness, religious Christianity tells us to trust in Jesus but when it comes to sin or sinful actions it tells us to correct it by ourselves.
On one hand, we have compassion for a cancer patient but despise a person living in adultery. Why the hypocrisy?
Do we cure a person suffering from Cancer by scolding him? Then why do we think a sinful man will change his way by making him feel ashamed of his sin? Did Jesus hate or despise prostitutes, tax collectors, thieves or adulterers?
For as by one man's disobedience (ADAM) many were made sinners, so by the obedience of one (JESUS) shall many be made righteous.

~ Romans 5-19 KJV
Because of Adam's sin, we were all made sinners, no matter how many good deeds we did or 10 commandments we followed we still were sinners. We couldn't change our position. Sickness and decay followed.
Now we are made righteous not by stopping sin or being a good person or following 10 commandments but Christ's obedience to God's will on the cross. What happens next?
The moment we are dead to the 10 commandments and married to Christ alone apart from our works and religion, sin loses its power. So why do Christians have a blind eye towards the Power of Sin i.e the 10 commandments?
Paul's Thorn in the Flesh is not a disease but a struggle with Sin
The popular explanation of Paul's Thorn in the Flesh is that he had some diseases in him, that he was allowed to suffer from some form of diseases or sickness because of the usage of the word "Flesh" by Paul. This is a very bad method of Bible interpretation used by Theologians to sell their agenda that God does not heal everyone.
Another word used to erroneously teach that Paul was suffering from diseases is "Infirmities". The greek word ἀσθένεια for infirmities is primarily used for moral frailty and secondarily for feebleness of the body. Yet theologians prefer to show infirmity in this context is a disease to explain their agenda. The hypocrisy does not end here, the same theologians will explain "infirmities" as sin where the bible talks about healing.
There is a war against healing in the church, be careful of wolves disguised as theologians. Instead of using human-made theology, English or culture to explain this verse from the Bible, I will allow the Bible to explain itself.
And lest I should be exalted above measure by the abundance of the revelations, a thorn in the flesh was given to me, a messenger of Satan to buffet me, lest I be exalted above measure. Concerning this thing I pleaded with the Lord three times that it might depart from me. And He said to me, "My grace is sufficient for you, for My strength is made perfect in weakness." Therefore most gladly I will rather boast in my infirmities, that the power of Christ may rest upon me. Therefore I take pleasure in infirmities, in reproaches, in needs, in persecutions, in distresses, for Christ's sake. For when I am weak, then I am strong.

~ 2 Corinthians 12: 7 – 10 NKJV
Paul talks extensively about the flesh in his epistles so it is logical to use Paul's understanding and meaning behind the word "flesh" than using the English meaning or our theological understanding. Paul's definition of the flesh is not the physical human body but a place where sin principle resides in all of us.
In other words the tendency or the desire for all of us to be under the law to be governed by religion, to be right with God by keeping the law and using our own self-efforts instead of relying on Christ. The part of us where sinful passions can be around by the law is called the flesh.
For when we were in the realm of the flesh, the sinful passions aroused by the law were at work in us, so that we bore fruit for death.

~ Romans 7:5 NIV
Do note the Greek word σάρξ for flesh is used in all the places where Paul talks about flesh.
Paul's Thorn in the Flesh was his struggle with Lust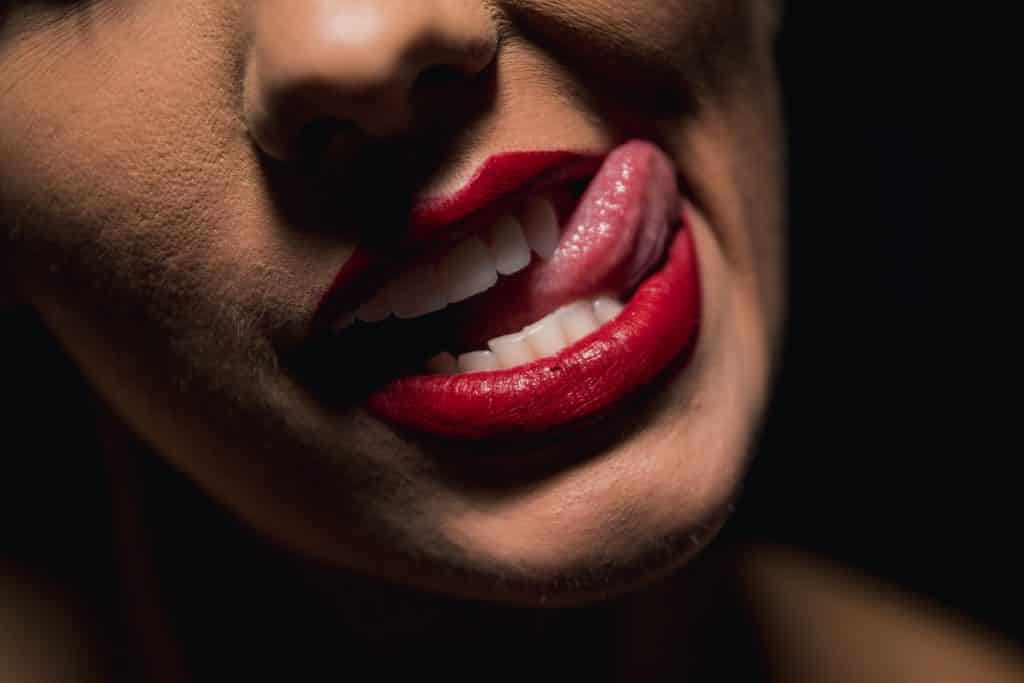 When we think about the New Testament Christians we have this almost unspoken belief that the saints especially the apostles lived a religious definition of Holy and sinless life.
This has created an unrealistic understanding of the Christian life where the focus has become about trying our best to live a sinless life instead of concentrating on Christ's righteousness.
So it is sobering to learn that Paul struggled with sin even after he was saved and God's answer to sin is not forceful removal of the sin by our works but purely by grace. How do I know Paul struggled with a specific sin and not some disease?
What shall we say then? Is the law sin? God forbid. Nay, I had not known sin, but by the law: for I had not known lust, except the law had said, Thou shalt not covet.

~ Romans 7:7 KJV
Paul's challenge with the flesh was very specific, lust. With all his revelations the commandment "Thou Shalt not covet" got him. This sin caused a lot of problems for Paul and his ministry.
Paul lusted after the position of pride in having an amazing revelation from God. Exalting himself above others. For this reason, 2 Corinthians 12: 7 starts off  with "And lest I should be exalted above measure by the abundance of the revelations, a thorn in the flesh was given to me."
The consequences of lust caused a lot of problems for Paul's ministry. Like most of us, whenever I get a revelation of Jesus in the bible I get a sense of being "Holy" or fleshy sense of accomplishment.
Am I making this up? Where is my Biblical proof to back that Paul struggled with temptation?
Ye know how through infirmity of the flesh I preached the gospel unto you at the first.

And my temptation which was in my flesh ye despised not, nor rejected; but received me as an angel of God, even as Christ Jesus.

~ Galatians 4:13-14 KJV
In full colour, clear and no room for misinterpretation. Bible interpreting the Bible.
Remember, even as believers we still have the sin principle in our flesh, sin is aroused to bear fruit to death when we try to the 10 commandments.
God allowed it to happen, allowed the consequences of Paul's sin to play out. Showing Paul that the only way out of his sin is through God's Grace alone.
Now adamant theologians will try to use any bad theology to interpret out of this. They desperately want to show healing has ceased. But there is no escaping from this.
God's Grace is sufficient for our sins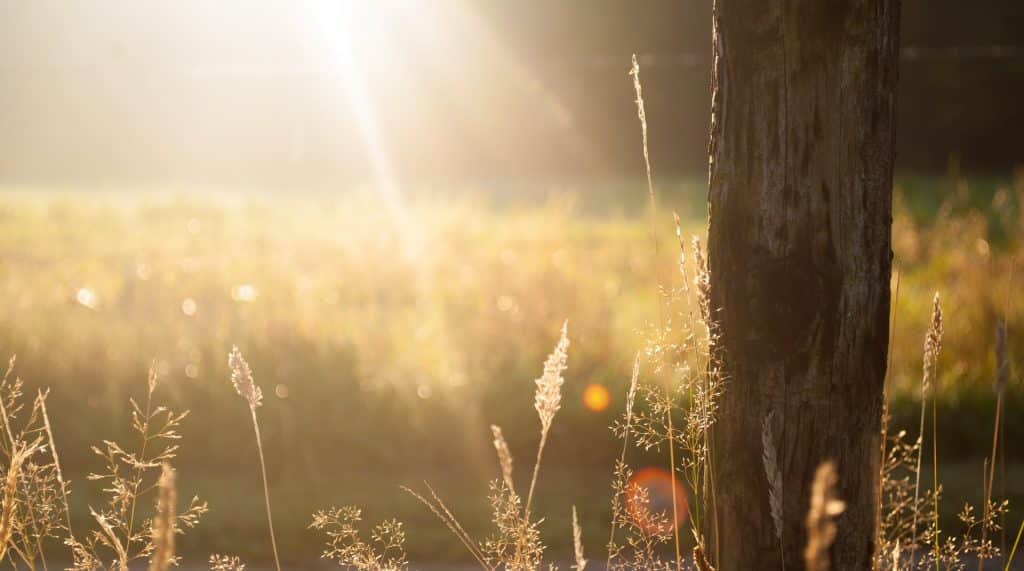 The standard religious Christian method of getting out of sin is by using our every effort to stop sinning, this is unbiblical in fact Bible calls this works.
The only way for sin to not have dominion over us is by being dead to the 10 commandments (not being under the law) and being married to Jesus alone apart from our works or religion (being under God's Grace).
God blesses us out of our sin. He over exceedingly blesses us out of our sin. So much so that we don't even remember the need for that sin.
So if you are struggling with pornography, God will bless you out of your sin by giving you an amazing married life. If you are struggling with drugs, God will bless you out of your addiction by giving you a purpose in life.
For sin shall not have dominion over you: for ye are not under the law, but under grace.

~ Romans 6:14 KJV
It is no accident that when Paul asked God three times to remove the sin from him God answered by saying "My grace is sufficient for you, for My strength is made perfect in weakness."