I want to encourage you, to read these Healing Scriptures from the Bible while expecting your healing. Look forward to a breakthrough in the manifestation of healing that is already provided to you 2000 years ago on the cross.
We feel sorry for the people suffering from cancer. The pain, the misery, the agony they go through we don't wish it on our worst enemies. Evil as we are, who feel bad for people struggling with a disease. How much more compassion would our heavenly father feel towards people who are in pain?
God never intended for man to die. After the fall, the disease came in. Diseases, suffering, and death are never from God. Our God is not the source of pain. This is the heart of our God. Yet our flesh does not like God's goodness. We, humans, despise God's patience, kindness, and forbearance. Just like the 10 spies wanted to stone Joshua and Caleb for claiming that they can possess the land full of giants.
In the same manner, religion gets angry, resentful, and bitter against anyone who preaches the good news of healing found in Christ Jesus and his finished works on the cross.
Religion would rather perform theological gymnastics, claim God doesn't heal anymore, proclaim the gift of healing have ceased using all kinds of isolated, obscure verses and preach them out of context to satisfy their flesh that is the experience in lack of seeing healing in their personal lives.
When they preach "Healing is not God's plan for everyone" they are making their flesh as the Gospel. They forget all the Healing Scriptures from the Bible.
Watch the full sermon on YouTube

Jesus Healing the Sick and the Disciples doing the same
There are 41 verses in the bible where Jesus healed someone and not ONE verse where Jesus sent away someone without healing. I challenge you to find one. And Jesus commanded his disciples to do the same.
Heal the sick, raise the dead, cleanse those who have leprosy, drive out demons. Freely you have received; freely give.

~ Matthew 10:8 NIV
A footnote here: The Greek word traditionally translated leprosy was used for various diseases affecting the skin. Yet Modern Christianity preaches that "Healing is not God's plan for everyone". In this sermon, I want to assure you that this theology that God doesn't heal everyone is from the pit of hell. A spirit of anti-Christ, a spirit that goes against the very heart, actions, and commands of Jesus.
So let us begin, right to the scriptures.
The spirit of a man will sustain him in sickness,
But who can bear a broken spirit?

~ Proverbs 18:14 NKJV
If you go to a dying man and say to him "It's probably God's plan that you are sick". I promise you that person will end up dead or die a slow painful death.
Death and life are in the power of the tongue,
And those who love it will eat its fruit.

~ Proverbs 18:21 NKJV
But if you go to a dying man and preach to him Jesus took his sickness upon Himself on the cross and by his stripes, we are healed. I promise you, there is a very high probability that his cure will be manifested outwardly.
If a captain of a ship that is sinking announces to the passengers of the ship that the chances of their survival are very slim and there is no hope that everyone would be saved. I promise you that the captain will lose many of the passengers and crew. But if the same captain, no matter the dire situation believes and encourages his passengers and crew that they will survive. I promise you many will survive.
Gift of Healing is Free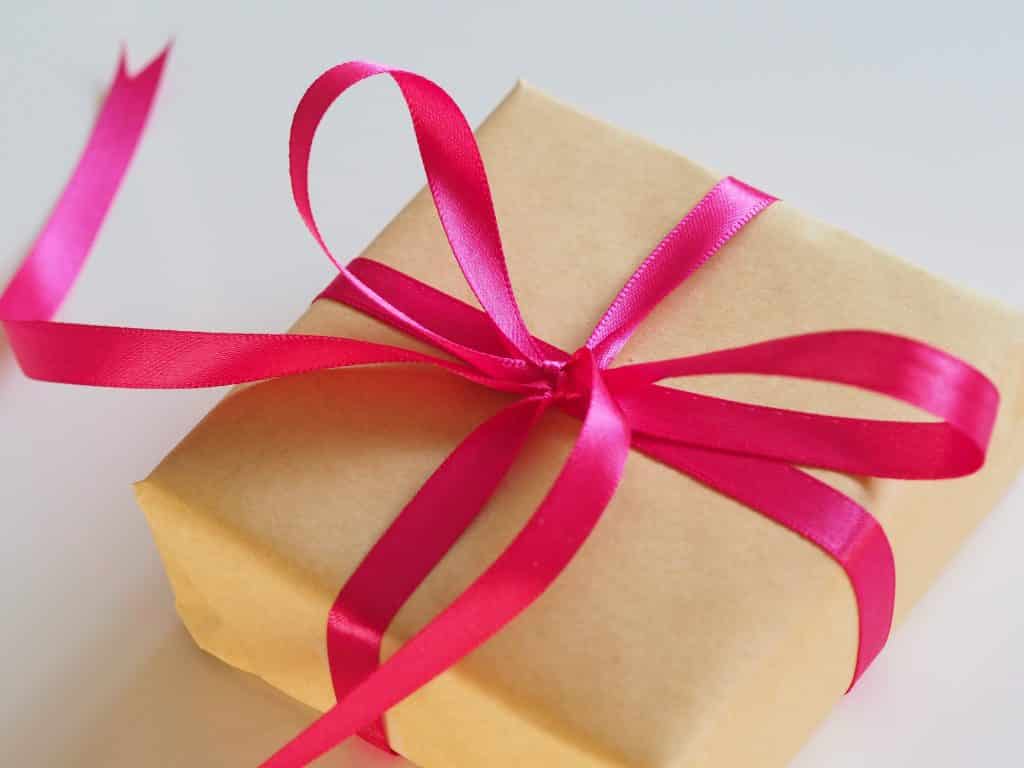 The reason we are not seeing healing is that we are not freely giving away the gift of healing. We tell people, you are sick because there is some sin in your life, or you do not have enough faith, or you are not praying enough or fasting enough. And some claim healing is not for the church age because their experience says it so. Suddenly their experience becomes the gospel.
Heal the sick, raise the dead, cleanse those who have leprosy, drive out demons. Freely you have received; freely give.

~ Matthew 10:8 NIV
In Christ, there is nothing we can do to earn the healing; Christ has already healed us 2000 years ago. The more we see Jesus, the more we see healing manifest in our bodies. So, no amount of tithing or fasting or praying or doing anything will lead to healing.
There is only one thing that we can do, listen to sermons on healing given as a gift through the cross because faith comes from hearing and hearing the Good News about Christ.
We are not freely giving the gift of healing because we ourselves want to earn it and feel it is too good to be true.
And Jesus went about all Galilee, teaching in their synagogues, preaching the gospel of the kingdom, and healing all kinds of sickness and all kinds of disease among the people.

~ Matthew 4:23 NKJV
The disciples also did the same
So they departed and went through the towns, preaching the gospel and healing everywhere.

~ Luke 9:6 NKJV
Do you see a pattern here? Preaching followed by healing. It is not a coincidence because
Consequently, faith comes from hearing the message, and the message is heard through the word about Christ.

~ Romans 10:17
Do you believe for one moment anyone would have been healed if they had preached "Healing is not God's plan for everyone"?
If you lack faith, don't worry. Keep on hearing and hearing sermons on How by Christ's stripes you are healed, fan to flame your faith by hearing sermons on the finished works on the cross. Every day read Healing Scriptures from the Bible and see the difference.
God wants to Heal You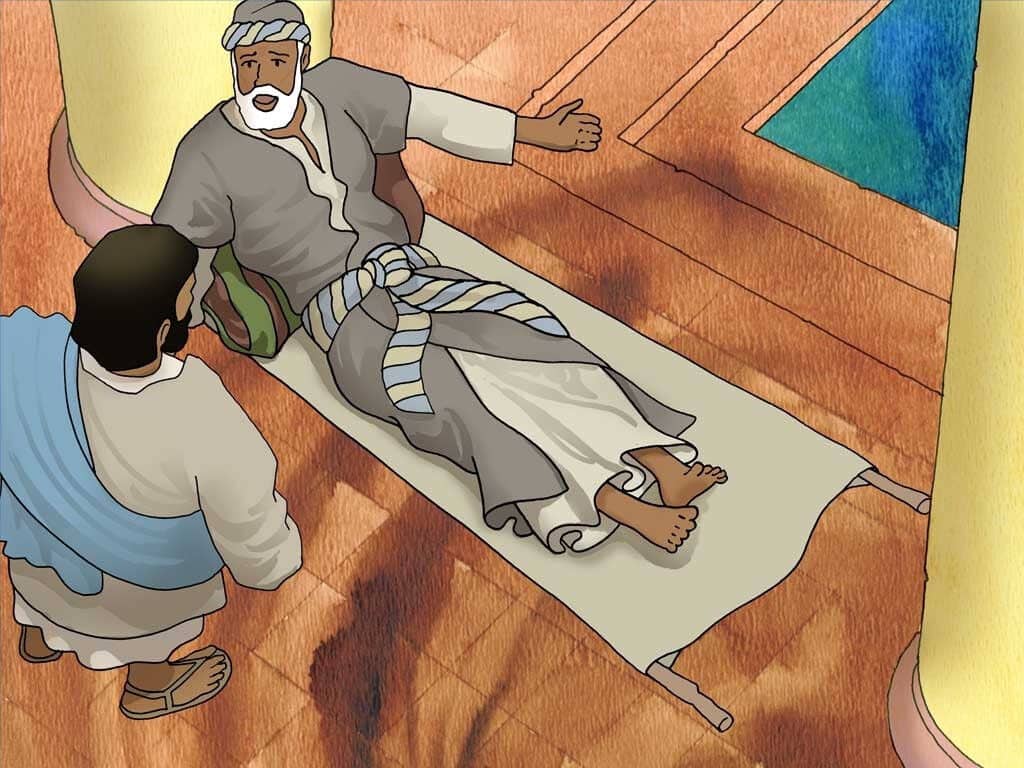 The two main reasons Jesus died on the cross is for the forgiveness of our past, present, and future sins. And for our healing.
But he was wounded for our transgressions, he was bruised for our iniquities: the chastisement of our peace was upon him; and with his stripes we are healed.

~ Isaiah 53:5
Saying "Healing is not God's plan for everyone" is same as saying "Forgiveness of sins is not God's plan for everyone". And that is the spirit of the Anti-Christ. Jesus is willing to heal, everyone in the Bible was worried if Jesus was willing to heal.
It is the will of the father to heal everyone who comes to Jesus for healing. It is common, natural, and fleshly to think that God might not be willing to heal us. We see this in people coming to Jesus for healing.
And behold, a leper came and worshiped Him, saying, "Lord, if You are willing, You can make me clean."

Then Jesus put out His hand and touched him, saying, "I am willing; be cleansed." Immediately his leprosy was cleansed.

~ Matthew 8: 2-3
We see people are always unsure if God is willing to heal them in the Bible, but Jesus is always willing to heal everyone who goes to him. He never sent away anyone without healing them and the Healing Scriptures from the Bible are proof of that.
By His Stripes you are Healed, understanding Healing Scriptures from the Bible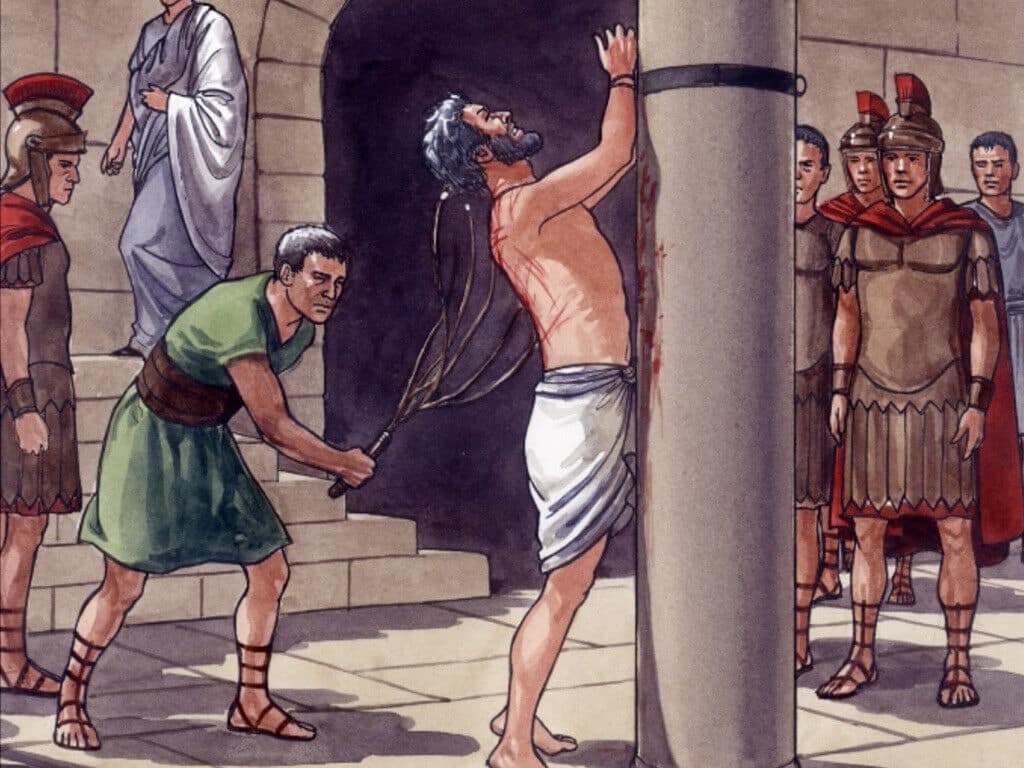 I have already debunked the myth, the Anti-healing theologians propagate using Paul's Thorn in The Flesh verse to spread their agenda, that healing is not God's plan for everyone.
I have already proved that Paul's thorn in the flesh is not a sickness Paul was suffering with, but a particular sin Paul was dealing with in his personal life. You can read all about it in my article.
I am going to deal with another verse these Anti-healing theologians use to claim that God doesn't heal everyone, that is "By His Stripes you are healed".
They claim that Peter here (Peter is quoting Isaiah 53:4–5):
He Himself bore our sins in His body on the tree, so that we might die to sin and live to righteousness. "By His stripes you are healed."

~ 1 Peter 2:24
Many claim these Healing Scriptures from the Bible are talking about spiritual healing and NOT physical healing in the context. And RIGHTFULLY SO, the context in 1 Peter 2:24 is talking about spiritual healing. But Jesus ALSO quoted Isaiah 53:4–5 in
When evening had come, they brought to Him many who were demon-possessed. And He cast out the spirits with a word, and healed all who were sick, that it might be fulfilled which was spoken by Isaiah the prophet, saying:

"He Himself took our infirmities
And bore our sicknesses."

~ Matthew 8:16–17
Jesus clearly showed "By His Stripes, you are healed" is about physical healing.
Surely He has borne our griefs
And carried our sorrows;
Yet we esteemed Him stricken,
Smitten by God, and afflicted.
But He was wounded for our transgressions,
He was bruised for our iniquities;
The chastisement for our peace was upon Him,
And by His stripes we are healed.

~ Isaiah 53:4–5
So, what's going on? Is it physical healing or spiritual healing?
It is BOTH, plus much more:
And forget not all His benefits:
Who forgives all your iniquities,
Who heals all your diseases,
Who redeems your life from destruction,
Who crowns you with lovingkindness and tender mercies,
Who satisfies your mouth with good things,
So that your youth is renewed like the eagle's.

~ Psalm 103: 3-5
We humans always run around with a sense of lack but our God is the God of abundance. Never forget ALL THE BENEFITS of the finished works of Jesus Christ on the cross:
ALL our sins are forgiven
ALL our diseases healed
Protection of life from destruction
God treats us with loving kindness and tender mercies when we fail.
Our youth is renewed because our mouth is satisfied with good things.
The more I research the bible the more I realize that the theology of "healing is not God's plan for everyone" is from the pit of hell. It's time to stop giving weight to such theologians, just allow them to fade into oblivion and stick to these Healing Scriptures from the Bible.
I suffer from Psoriasis
Now some of you might feel that I don't understand your pain because I am not suffering from any disease. Have a look at my hand. I suffer from psoriasis since I was 16, I have not known a day without pain. Not a single day in these many years. I have psoriasis all over my body.
Regardless of what my eyes see, what I experience, I still choose to confess, what God sees. By Christ's stripes, I am already healed. Not will be healed (Future tense) but I am already healed (past tense).
If Christ died for our diseases, why are there people still suffering? Wouldn't all Christians who have cancer, be healed?
If this is your reasoning to claim that God does not heal everyone or there is no more healing in the church age, or the gift of healing has ceased.  Just because there are sick among. You, my friend, are on very dangerous grounds.
Let me explain, we both agree that Christ took our sins on the cross. Yet there are people who sin, yet there are Christians who fall into sin, I have sinned after becoming a believer, you have sinned too. Does that mean Christ did not take our sins on the cross?
Then how can you claim the gift of healing has stopped just because people are still sick? You must be consistent, if you claim that then according to your own logic Forgiveness of Sins has also been ceased and no more applicable to the church age.
This is the problem with the Gospel according to our flesh, this is the problem with the Gospel according to our experiences. When we come against the Healing Scriptures from the Bible, against the provisions of God we fall to shame with all our great theological gymnastics.
Miracles vs Wisdom found in Healing Scriptures from the Bible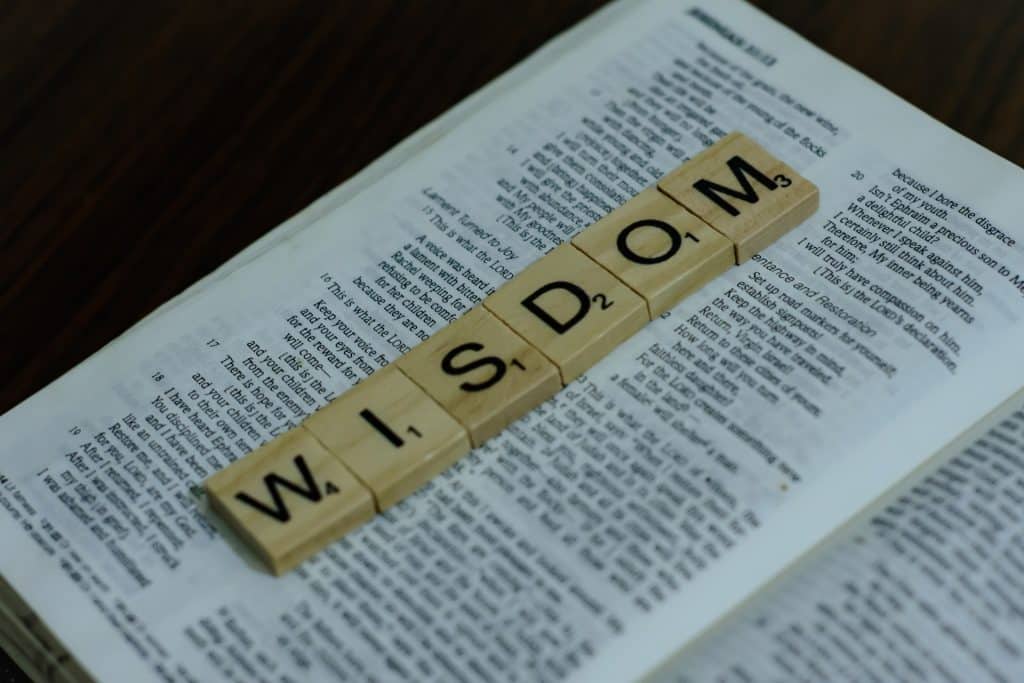 I have seen with my own eyes while I was praying with a person also suffering from psoriasis, I have seen his healing manifest within seconds. And I would be jealous, envious, and a little angry towards God that those others would get healed of the same disease and I wouldn't.
What is happening here? Why him and not me?
There are two ways healings can be manifested outwardly. One through immediate miracles like Jesus and the apostles raising the dead, healing the lepers, us believers praying with the sick and seeing the immediate manifestations.
And another way is through wisdom.
For example, when God reveals to you don't always eat meat all the time, occasionally have some salad. Don't always drink soda, coke, or Pepsi whatever your favourite team is, drink some water. Listen to the wisdom of God.
Stop drinking only water, and use a little wine because of your stomach and your frequent illnesses.

~ 1 Timothy 5:23
Here we have Paul advising Timothy to have some wine instead of drinking water. Many Christians do not like these types of verses in the Bible because they think drinking alcohol is a sin. And That's a whole different pandora box maybe I can handle that in another sermon.
But let me just say this drinking alcohol is not a sin, drunkenness is. Just as eating food is not a sin, gluttony is.
For Jews request a sign, and Greeks seek after wisdom; but we preach Christ crucified, to the Jews a stumbling block and to the Greeks foolishness, but to those who are called, both Jews and Greeks, Christ the power of God and the wisdom of God.

~ 1 Corinthians 1:22-24
Jews look for signs they want to see miracles, but Christ crucified them is a stumbling block to their teaching and understanding. While Greeks, the Gentiles go after wisdom wanting to make sense of things and analyze. To them Christ crucified is foolishness. But to us, the church made of Jew and Gentile the cross, Christ Jesus is both the miracles and wisdom. We the church have access to both, I want to encourage you to use these Healing Scriptures from the Bible and see your healing manifest.
Healing through Doctors and Medicine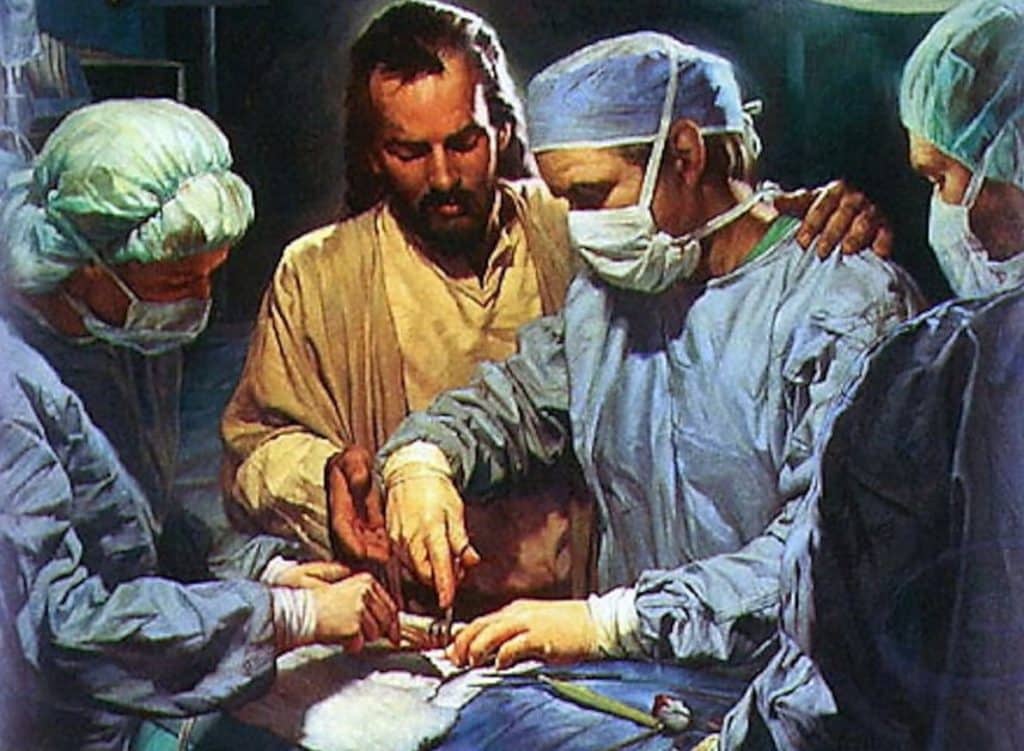 For example, Healing can manifest through doctors and medicines. A perfect example of miracles and wisdom working together. All the while taking the Communion, remembering what Christ had accomplished on the cross.
So, healing can manifest through miracles and/or through wisdom. 20-fold, 40-fold, 60-fold, and 100-fold. He who has an ear let him hear. Sometimes people cannot receive in faith for example if they are in a coma or not in a sound state of mind. A miracle is perfect in this situation.
And a word of advice to all those ultra-spiritual over the clouds, higher than angels Christians. Do not force people to stop taking their medicines, if stopping medicines helped you, good for you. Do not make your experience a reason for someone else's pain.
Medicine is of God, if it weren't, Luke would have warned us against medicines by saying "Thou shall not take medicines" in one of his writings. After all, he was a doctor. So please don't be stupid when it comes to people's health.
Talk to God, talk to a doctor, talk to your family, and talk to your fellow believers. And listen to your doctor and be led by the Holy Spirit in wisdom.
Why don't some see Healing?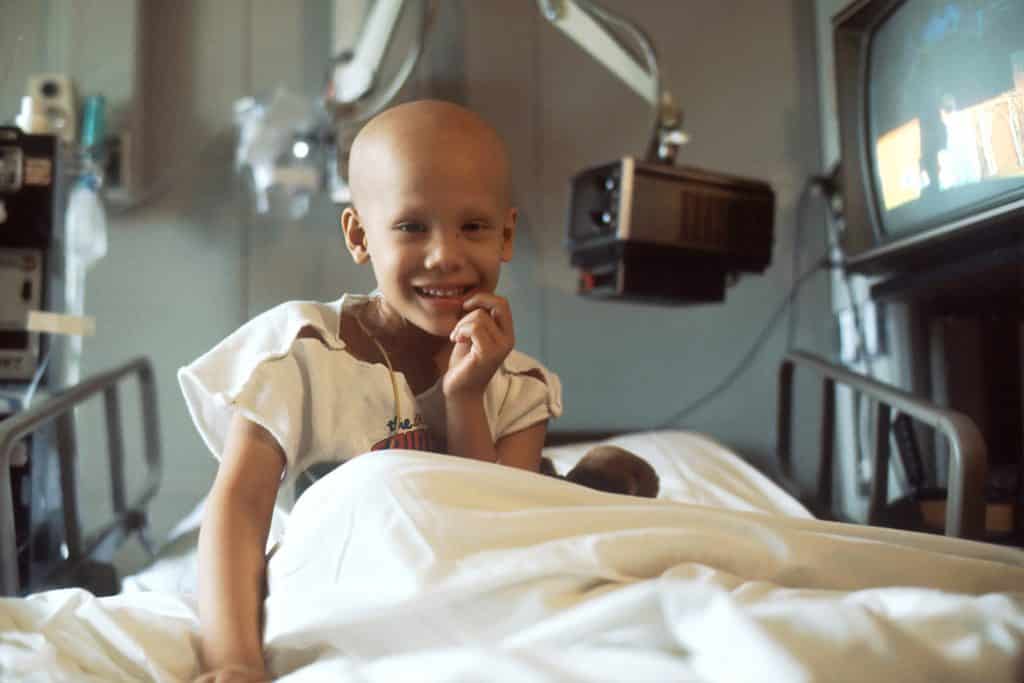 A few months ago, I was praying with a family and encouraging them. Believing for healing to manifest in their child who was suffering from cancer, she was in the last stages.
Even though we believed she would be completely healed of cancer, she went to be with the lord. The family was angry at me, angry at the doctors and angry at God.
I do not claim to know everything. I do not claim to understand why some people don't get healed, if I did, I would be a god. Neither do the anti-healing theologians know everything. We cannot stick to our puny experiences, which is trusting the flesh. We must believe and stick to the Healing Scriptures from the Bible.
So, what do we do when someone we are praying for does not get healed? We rejoice with those who rejoice, we mourn with those who mourn.
I suspect many of these anti-healing theologians do not want to deal with real life. They would rather sit behind a desk making up theories, put people under the bondage of lack and enjoy the show from afar.
We must stick to the bible, and it is truly clear God wants to heal everyone who comes to him, it takes extreme theological gymnastics to say otherwise. Remember there is plenty of proof that God heals everyone who comes to him, there is extraordinarily little evidence that gift of healing has stopped.
For example, Paul left Trophimus at Miletus because he was sick. Theologians use this one obscure verse to create a vast theology that there is no more healing. They must go through a lot of hoops to deny that healing is not God's plan for everyone who goes to him.
Healing is not a Tool to Show off our Spirituality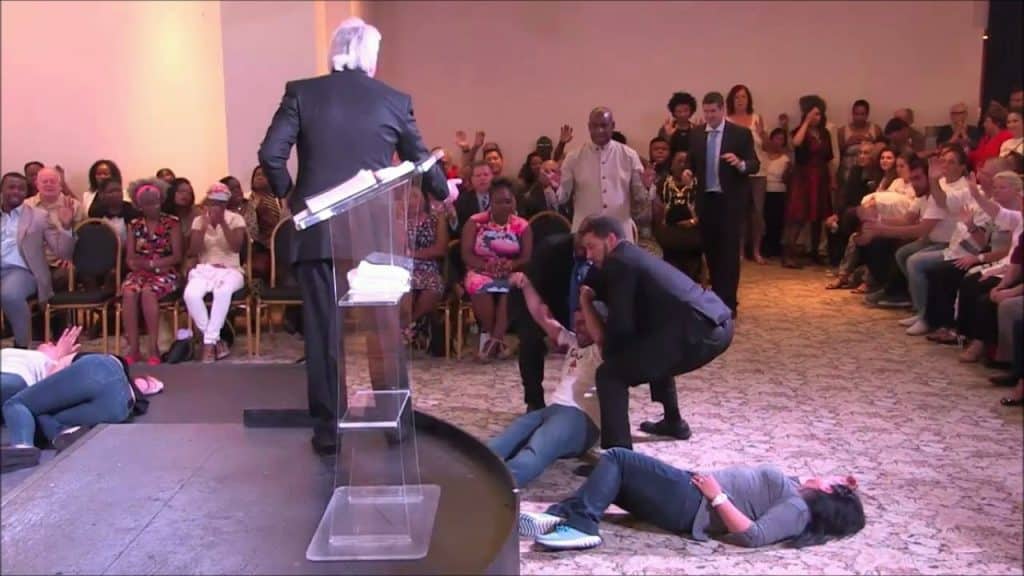 I recently came across a person who was suffering from uneven legs. It was difficult for her to walk without crutches. At this Bible school, she was going to many would try to heal her. Shout at her to have faith so that she would walk and force her to walk without her crutches.
She went from wanting to learn about Jesus by going to a Bible school to ultimately becoming an atheist. No one should be subjected to such religious torture and I can understand her distaste for the things of the Bible. Christian religious stupidity ruins everything for everyone.
We don't pray for someone to prove something. We don't pray with the suffering to show off our spirituality. We pray with them because we feel compassion for them and want their suffering to end.
And when Jesus went out He saw a great multitude; and He was moved with compassion for them, and healed their sick.

~ Matthew 14:14
Always remember Jesus has compassion on you when you are suffering. The only question he asks is "Do you want to be made well?".
On both sides of the spectrum, the ones who believe in healing to show off their spirituality and those who don't believe in healing because their theology says it so both lack love for the people.
Pursue love, and desire spiritual gifts, but especially that you may prophesy.

~ 1 Corinthians 14:1
We want manifestations of the spiritual gifts, but we don't pursue after love. Love wants suffering to end, love feels the pain. The Healing Scriptures from the Bible are a love letter to the suffering in this world.
Conclusion
The thief comes to steal, kill, and destroy. So, any preaching that takes away the joy and the hope of healing found in Christ Jesus be very careful of it.
"No one, when he has lit a lamp, covers it with a vessel or puts it under a bed, but sets it on a lampstand, that those who enter may see the light. For nothing is secret that will not be revealed, nor anything hidden that will not be known and come to light.

~ Luke 8:16-17
Church after knowing the benefits of the cross is it right that we hide some of the benefits? Is it right to hide a lit lamp under the bed?
But the time is coming, the truth of our healer being openly proclaimed. I suspect we will see more and more people being healed in the body of Christ in the coming days.
Therefore take heed how you hear. For whoever has, to him more will be given; and whoever does not have, even what he seems to have will be taken from him."

~ Luke 8:18
This is where the anti-healing experience theology fails everyone. It is very crucial to what we choose to hear. If we listen to sermons on lack, if we listen to preaching that says "Healing is not God's will for everyone" whatever little health we had will be taken away from us. Listening to such preaching is a sure way to stay sick or become sick.
But we all, with unveiled face, beholding as in a mirror the glory of the Lord, are being transformed into the same image from glory to glory, just as by the Spirit of the Lord.

~ 2 Corinthians 3:18
Church if you are sick, see your healing provided for you 2000 years ago on the cross. See the abundance of God's grace already in you. The more you know the inheritance you have with Christ the more you will see healing manifest in your life. I encourage you to read these Healing Scriptures from the Bible and fan to flame your faith found in Christ Jesus and his finished works on the cross.